Stories
Kinosaki onsen
After a journey of 5 hours with different modes of transport (bus, cable car, train, subway, train again and shuttle bus) we arrive at Tsutaya Ryokan in the onsen town Kinosaki. This village is famous for it's 7 public baths with various healing powers.
The town looks very historical, the houses, the bridges and the calm river right through the center of the town, they all make for a very calm and beautiful setting.
Our first stop was Onsenji, a temple that (in history) all visitors had to visit first before going to the baths. You can reach this temple by cable car or via a steep 20 minute walk.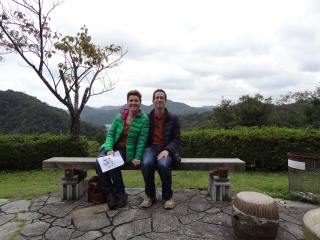 After we stopped here to enjoy the view of the village we went back down to put on our yukata and visit our first onsen.

The owner of Tsutaya had recommended us 3 onsen

So Kouno-ju, the onsen west of the town was the first one we visited. This bath was build near the marches where a stork used to bathe to heal injuries on it's legs. After scrubbing yourself down under a shower you can relax in the warm waters of the in and outdoor bath. After all the stress is washed away

we went back to the ryokan where a delicious dinner was waiting for us. Shabu-shabu, soup, sashimi

, simmered vegetables, egg custard and the local specialty, crab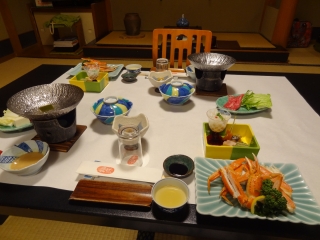 after dinner thee still was a lot of time to visit more onsen since they all close only at 22:30. So we stopped at Goshono-ju where you can relax in the outdoor bath with lovely view of a waterfall
Last of the evening was Ichino-ju, that has it's outdoor bath set in a cave.
Between baths we did some shopping and we also found an arcade with various old style games and pachinko machines.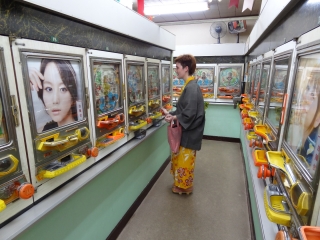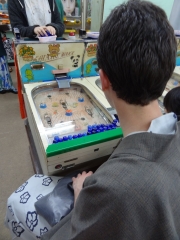 Coming back to our room our futon was already stretched out for a great nights rest
In the morning we had a quick soak in the bath of the ryokan followed by a lovely breakfast (egg baked and tofu simmered at your own table)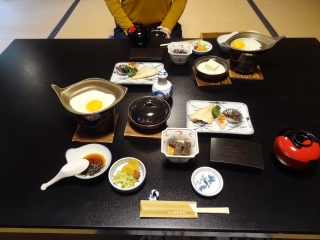 The lovely and considered staff of the ryokan made sure to drive us to the station so we were certainly on time to catch our train to Kyoto.
Before boarding the train I had a quick sip of the healing onsen water (that tasted mostly salty).
If we travel to Japan again, Kinosaki onsen and Tsutaya ryokan is certainly back on our list so we can see the other 4 onsen.
All photos can be found here. do keep in mind you can't take pictures inside the baths offcourse.
Map Location