Stories
Fuji-Q Highland
We took the bug

to Fuji-Q.
There was a slight problem because the instructions on the bus were only in japanese, the only thing in english that they told us was that we had to press to 'stop' button otherwise the bus wouldn't stop where you needed to get out. So we were in fear that we were going to mis our stop because we had no clue when to get out…


Luckily, after a bit more than 90 minutes we saw rollercoasters

and our stop was announced, so we were on track.
The first thing you need to do when entering the park, is make a passport. You just step into the fotobooth,
make a picture and the passport will be printed.
We went straight to the rollercoasters. Fujiyama, once the biggest in the world was up first, and it was a very nice starter.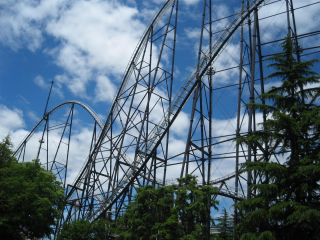 Around noon, we went on the most special coaster of the park, the Eejanaika. This is a 4D rollercoaster whereby the chairs are able to turn on their own axis, seriously exiting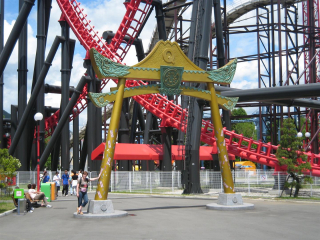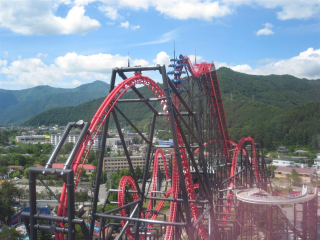 In the afternoon we rode some other coasters and more gentle rides like a giant ferris wheel.
Regrettably the fastest coaster was out of order twice while we were queuing.
So we simple need to go back to this fabulous park another time

Around 5 o'clock we took the bus back to Tokyo.
Map Location